I needed something Christmas-y for the wall above my Kitchenaid. But everything I liked in the store cost at least $10- which I just couldn't justify. I'm telling you, the after Christmas sales are going to be awesome, and next year my house will be DECKED OUT. But this year I needed to find some cheaper alternatives.
BUT THEN. I was walking in Target yesterday, and I saw this gift bag. It was cute and 3D and I immediately knew what I would do with it. And the price: $1.99. Expensive for a gift bag? Probably. But not for a piece of wall art.
I grabbed a crappy white frame that I had laying around (when you have white walls, a white frame is never a good idea), and I sponged it black. Then I added a coat of Mod Podge, to seal it. Sorry, no pics of this part.
Next I cut the front part of the bag off, and removed the handle strings.
Then I framed it, with the glass behind the picture. I wanted the 3D part to stick out. And I didn't want to lose the glass.
Ta Daaa!! It looks much better in person. I'm gonna hit up the dollar store tomorrow, because I think they have some nice bags for really cheap.
ADDED LATER: Ok guys. Here is a picture of my newest gift bag, framed and sitting on my Ikea bookshelf. I'm really digging this sparkly snowman. I just bought it today at Target for $1.49.
So tell me what you think. And if you guys have any creative/cheap decoration ideas, please share them!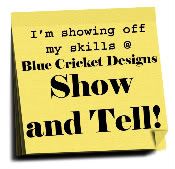 I linked this craft to: